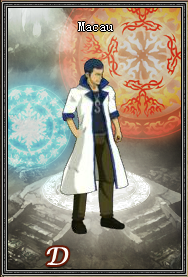 Macao Conbolt (マカオ・コンボルト Makao Konboruto) is a veteran Mage of Fairy Tail, and their Fourth Guild Master, following the disappearance of Makarov Dreyar and those who were with him.[1]
About Macau
Edit
D Rank mage
He can only reach rank D
Obtained auto through quest
Elemental wizard.
Base Stat
Edit
Magic Power:14
Spirit:15
Dexterity:18
Attack power:21
Defence:15
Speed:1
Dodge:18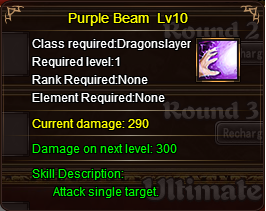 he is elemental class so the other attack would be buy at the Magic Crystal Shop.
References
Edit
Ad blocker interference detected!
Wikia is a free-to-use site that makes money from advertising. We have a modified experience for viewers using ad blockers

Wikia is not accessible if you've made further modifications. Remove the custom ad blocker rule(s) and the page will load as expected.