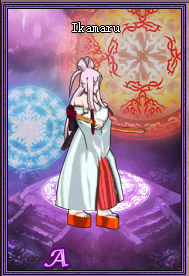 Ikaruga is the leader of the Trinity Raven, a group of assassins from the Death's Head Caucus that worked under Jellal Fernandes.[1]
About Ikamaru
Edit
A rank mage
He can only reach rank A.
Obtained in The INN for 400 pink vouchers (NO LONGER AVAILABLE TO RECRUIT)
Knight wizard
Base Stat
Edit
Magic Power:141
Spirit:199
Dexterity:141
Attack power:211
Defence:298
Speed:14
Dodge:70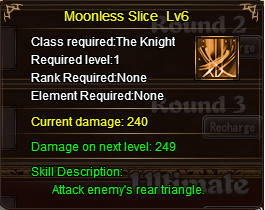 she is knight class so the other attack would be buy at the Magic Crystal Shop.
Reference
Edit