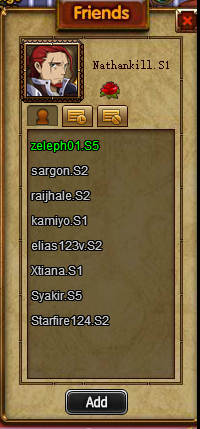 Friends interface is the place where you will find all your friends.
Grey for the ones who are not online, green for the ones who are online
In the rose bottom you can see how many flowers you have recived from your friends.
If you click a friend you'll see some options, like Send Flower.